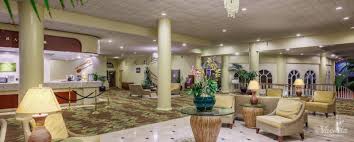 Waikiki Resort Hotel: A Perfect Destination for a Hawaiian Getaway
Located in the heart of Waikiki, the Waikiki Resort Hotel is a premier destination for those seeking an authentic Hawaiian experience. The hotel boasts a prime location just steps away from the world-famous Waikiki Beach, as well as numerous restaurants, shops, and entertainment venues.
The hotel offers a wide range of amenities to ensure that guests have a comfortable and enjoyable stay. Each of the 275 guest rooms is decorated in a modern Hawaiian style and features either one king or two double beds, as well as a private balcony with stunning views of either the ocean or city skyline. All rooms are equipped with modern amenities such as flat-screen TVs, mini-fridges, and free Wi-Fi.
For those who want to stay active during their vacation, the Waikiki Resort Hotel has a fitness center that is open 24 hours a day. Guests can also take advantage of the hotel's outdoor pool and hot tub, which are perfect for relaxing after a day of sightseeing or beach activities.
The hotel's on-site restaurant, Ilima Restaurant & Bar, serves up delicious Hawaiian-inspired cuisine for breakfast, lunch, and dinner. Guests can also enjoy live music at the restaurant on select evenings.
One of the standout features of the Waikiki Resort Hotel is its commitment to sustainability. The hotel has implemented numerous eco-friendly practices such as using biodegradable products and recycling waste materials.
In addition to its many amenities and sustainable practices, the Waikiki Resort Hotel also offers easy access to some of Hawaii's most iconic attractions. Guests can take surfing lessons at Waikiki Beach or visit nearby landmarks such as Diamond Head State Monument or Pearl Harbor.
Overall, if you're looking for an authentic Hawaiian experience in an unbeatable location, look no further than the Waikiki Resort Hotel. With its comfortable rooms, top-notch amenities, and commitment to sustainability, it's the perfect destination for a Hawaiian getaway.
Frequently Asked Questions About Waikiki Resort Hotel
Is Waikiki worth visiting?

Yes, Waikiki is definitely worth visiting. It is one of the most popular tourist destinations in Hawaii, and for good reason. Waikiki offers a beautiful beach with warm waters and soft sand, as well as a wide range of restaurants, shops, and entertainment options. Visitors can take surfing lessons, go snorkeling or scuba diving, or simply relax on the beach and soak up the sun.
In addition to its natural beauty and numerous attractions, Waikiki also has a rich history and culture that visitors can explore. The area was once a playground for Hawaiian royalty and has been an important center of Hawaiian culture for centuries. Visitors can learn about the history of Waikiki by visiting landmarks such as Diamond Head State Monument or the Bishop Museum.
Overall, if you're planning a trip to Hawaii, Waikiki should definitely be on your list of places to visit. With its stunning beaches, vibrant culture, and endless activities, it's a destination that offers something for everyone.
When was Waikiki Resort Hotel built?

The Waikiki Resort Hotel was originally built in 1970 and has since undergone several renovations to update its facilities and amenities.
How far is Waikiki Resort Hotel from the beach?

The Waikiki Resort Hotel is situated just a short walk from the world-famous Waikiki Beach. In fact, the hotel is only about a block away from the beach, making it an ideal location for those who want to enjoy all that Waikiki has to offer. Guests can easily walk to the beach in just a few minutes and spend their days lounging on the sand, swimming in the ocean, or trying out water sports such as surfing or stand-up paddleboarding.
What part of Waikiki is best?

Waikiki is a popular tourist destination in Honolulu, Hawaii, and it offers a variety of attractions and activities for visitors. When it comes to the best part of Waikiki, it ultimately depends on what you're looking for in your vacation.
If you're looking for a quieter, more laid-back atmosphere, the Diamond Head end of Waikiki may be the best choice. This area is located at the eastern end of Waikiki and is known for its beautiful beaches, including Kaimana Beach and Sans Souci Beach. It's also home to Diamond Head State Monument, which offers hiking trails with stunning views of the ocean.
On the other hand, if you're looking for bustling nightlife and plenty of shopping options, the central area of Waikiki may be more your style. This area is home to numerous shops, restaurants, bars, and nightclubs. It's also where you'll find some of the most iconic landmarks in Waikiki such as the Duke Kahanamoku statue and the International Market Place.
The western end of Waikiki near Ala Moana Boulevard is another popular area that offers a mix of both relaxation and entertainment. This area features wide beaches that are perfect for swimming or sunbathing as well as several parks including Ala Moana Beach Park. There are also many shops and restaurants located in this area.
Ultimately, there's no one "best" part of Waikiki – it all depends on what you're looking for in your vacation. Each section offers its own unique attractions and activities that cater to different interests.