What are the 6 most commonly asked questions about Hawaii vacations?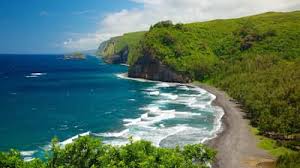 Hawaii is one of the most beautiful and popular vacation destinations in the world. With its stunning beaches, lush tropical forests, and vibrant culture, it's no wonder that so many people flock to the islands each year. Whether you're looking for a relaxing beach getaway or an adventure-filled trip, Hawaii has something for everyone.
When planning a Hawaii vacation, there are a few things to consider. First, decide which island you want to visit. Each island has its own unique attractions and activities. For instance, Oahu is home to Honolulu and Waikiki Beach, while Maui offers world-class surfing and whale watching opportunities. Kauai is known as the "Garden Island" due to its lush landscapes and waterfalls, while the Big Island offers an active volcano and black sand beaches.
Once you've chosen an island, it's time to plan your activities. From snorkeling and scuba diving in crystal clear waters to hiking through rainforests or exploring ancient Hawaiian ruins, there are plenty of exciting adventures awaiting you in Hawaii. If you prefer a more relaxed pace, take advantage of the stunning beaches or treat yourself to a spa day at one of the many resorts on each island.
No matter what type of vacation you're looking for in Hawaii, there are plenty of options available for every budget and interest level. Whether you want a luxurious stay at one of the resorts or just some time away from it all on a remote beach with nothing but nature around you – Hawaii has something for everyone!
What are the 6 most commonly asked questions about a Hawaii vacation?
What is the best time to visit Hawaii?

The best time to visit Hawaii depends on what you're looking for. If you're looking for warm weather and plenty of sunshine, the summer months (May-October) are the best time to visit. If you're looking for fewer crowds and lower prices, the winter months (November-April) are a great time to visit.
How much does a Hawaii vacation cost?

The cost of a Hawaii vacation depends on many factors, such as the length of stay, type of accommodation, number of people traveling, activities and excursions included, and the time of year. Generally speaking, a week-long vacation for two people in Hawaii can range anywhere from $2,000 to $5,000 or more.
What are the most popular activities in Hawaii?

Swimming/Surfing
Hiking/Exploring Nature
Sightseeing/Touring
Shopping
Snorkeling/Diving
Attending Luaus and Festivals
Relaxing on the Beach
Golfing
Eating Local Cuisine
Whale Watching
Where should I stay in Hawaii?

The best places to stay in Hawaii depend on your budget and what type of activities you are interested in. Some of the most popular areas for visitors include Waikiki Beach on Oahu, Kaanapali Beach on Maui, Poipu on Kauai, and Kona on the Big Island. There are also many other great options such as Hilo, Kailua-Kona, Haleiwa, and Lahaina.
What are the best beaches in Hawaii?

Waikiki Beach – Oahu
Ka'anapali Beach – Maui
Hanauma Bay – Oahu
Lanikai Beach – Oahu
Poipu Beach – Kauai
Waimea Bay – Oahu
Mauna Kea Beach – Hawaii Island
Papakolea Beach (Green Sand Beach) – Hawaii Island
Hanalei Bay – Kauai
Waialea Bay (Beach 69) – Big Island
How can I get around while on vacation in Hawaii?

There are a variety of options for getting around Hawaii, depending on where you want to go and how much time you have. The most popular and convenient way to get around is by car, which can be rented at many locations across the islands. If you don't want to drive, public transportation is available in most areas, including buses, shuttles, and taxis. Other options include renting a bike or scooter, taking a ferry between islands, or even chartering a helicopter or private plane.