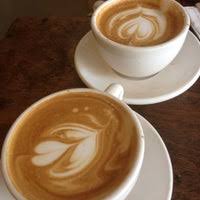 Cafés are a great way to experience the culture of a city. They offer a cozy and inviting atmosphere, where locals and visitors alike can come together to enjoy a cup of coffee or tea and some delicious snacks.
Cafés have been around for centuries, but have become increasingly popular in recent years. They are often seen as an extension of home, with comfortable seating, warm lighting, and inviting décor. Many cafés also offer live music or open mic nights, giving customers the opportunity to experience local talent in an intimate setting.
The menu at a café is usually quite varied, offering everything from coffee and tea to pastries, sandwiches, soups, salads, and more. Some cafés even offer alcoholic beverages such as beer and wine. This makes them a great spot for socializing with friends or just relaxing after a long day.
Cafés are also great places to get some work done. Many cafés offer free Wi-Fi so customers can access the internet while they sip on their favorite beverage. Some even provide power outlets so customers can charge their devices while they work or browse the web.
No matter what you're looking for—a cozy atmosphere to relax in with friends or a quiet spot to get some work done—there's sure to be a café that fits your needs. So why not take some time out of your day to explore the wonderful world of cafés?
These are the 6 most commonly asked questions about a café.
What type of coffee do you serve?

We serve a variety of coffees, including organic, fair-trade, and espresso-based drinks.
Do you have any vegan options?

Yes, we do have vegan options. Our menu includes several vegetarian and vegan dishes, such as the vegan burrito bowl, the vegan quinoa bowl, and the vegan black bean burger.
Are there any specials today?

It depends on the restaurant. You can call ahead to ask about any specials they may be offering.
Is Wi-Fi available?

Yes, Wi-Fi is usually available in most public places.
What time do you close?

We close at 5:00 PM.
Do you accept credit cards?

Yes, we accept all major credit cards.