Discovering the Beauty and Diversity of the Hawaiian Islands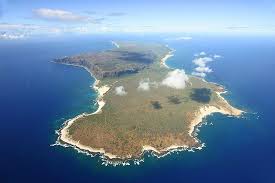 The Hawaiian Islands are a group of eight main islands located in the middle of the Pacific Ocean. These islands are known for their stunning natural beauty, rich culture, and unique history. Each island has its own distinct character and offers a variety of experiences for visitors to enjoy.
The largest and most populous island is Hawaii, also known as the Big Island. This island is home to active volcanoes, black sand beaches, and lush rainforests. Visitors can explore Hawaii Volcanoes National Park, go snorkeling in Kealakekua Bay, or relax on the white sand beaches of Hapuna Beach State Park.
Maui is another popular island known for its stunning beaches and scenic drives. The Road to Hana is a must-do experience for visitors to Maui, with its winding roads and breathtaking views of waterfalls and lush vegetation. Maui also offers opportunities for whale watching during the winter months when humpback whales migrate to Hawaiian waters.
Oahu is home to Honolulu, the capital city of Hawaii. This island offers a mix of urban attractions such as Waikiki Beach and historic sites like Pearl Harbor. Visitors can also explore the North Shore of Oahu, known for its world-famous surf breaks like Pipeline and Sunset Beach.
Kauai is often referred to as the Garden Isle due to its lush green landscape. This island offers opportunities for hiking in Waimea Canyon State Park or kayaking along the Wailua River. Kauai's Na Pali Coastline is one of the most beautiful stretches of coastline in Hawaii and can be explored by boat or helicopter tour.
Molokai and Lanai are smaller islands that offer a more secluded experience for visitors. Molokai is known for its untouched natural beauty while Lanai offers luxurious resorts such as Four Seasons Resort Lanai at Manele Bay.
Finally, Niihau and Kahoolawe are uninhabited islands that are not open to visitors. Niihau is privately owned and Kahoolawe was used as a target range by the military for several decades.
Overall, the Hawaiian Islands offer a unique and unforgettable experience for visitors. Whether you are looking for adventure, relaxation, or cultural immersion, there is something for everyone to enjoy on these beautiful islands.
Your Ultimate Guide to Exploring the Hawaiian Islands: Top Attractions, Activities, Festivals, and More
What is the best time to visit Hawaii?

The best time to visit Hawaii depends on your preferences and what you want to do during your trip. Generally, Hawaii has warm weather and sunshine all year round, making it a popular destination for travelers looking to escape colder climates.
If you are looking for the best weather, the months of April, May, September, and October are considered the best time to visit Hawaii. During these months, temperatures are warm but not too hot, and rainfall is generally lower than other times of the year.
If you are looking for lower prices and fewer crowds, consider visiting during the shoulder seasons of mid-April to early June or September through mid-December. During these months, hotels and flights may be less expensive than peak travel times.
However, if you are looking for peak travel times with lots of events and activities happening on the islands, then consider visiting during the summer months (June through August) or over the winter holidays (late December through early January). Keep in mind that these times can be more crowded and more expensive due to high demand.
Overall, Hawaii can be visited year-round with pleasant weather and plenty of things to see and do. It's important to consider your preferences when planning your trip to make sure you have the best experience possible.
What are the top attractions in Hawaii?

Hawaii is an amazing destination with a wealth of attractions to suit any traveler's interests. Here are some of the top attractions in Hawaii:
Hawaii Volcanoes National Park: This park on the Big Island is home to two active volcanoes, Kilauea and Mauna Loa. Visitors can hike through lava fields, see steam vents and craters, and even watch molten lava flow into the ocean.
Pearl Harbor: This historic site on Oahu is where the Japanese attack on Pearl Harbor took place in 1941, leading to America's entry into World War II. Visitors can tour the USS Arizona Memorial and learn about the events that took place that day.
Waikiki Beach: This iconic beach on Oahu is known for its beautiful white sand and crystal-clear water. It's a popular spot for sunbathing, swimming, surfing, and people-watching.
Road to Hana: This scenic drive on Maui takes visitors along winding roads through lush rainforests, past cascading waterfalls, and over one-lane bridges with stunning views of the coastline.
Na Pali Coast: This rugged coastline on Kauai is only accessible by boat or helicopter tour. Visitors can see towering sea cliffs, hidden beaches, and cascading waterfalls.
Haleakala National Park: This park on Maui is home to Haleakala Crater, a massive volcanic depression that offers stunning views of the sunrise or sunset from its summit.
Polynesian Cultural Center: This cultural attraction on Oahu showcases the history and traditions of Polynesia through interactive exhibits, live performances, and traditional food.
Hanauma Bay: This protected marine reserve on Oahu offers some of Hawaii's best snorkeling opportunities with crystal-clear water teeming with colorful fish and coral reefs.
Kualoa Ranch: This working cattle ranch on Oahu offers a variety of outdoor activities, including horseback riding, ATV tours, and movie location tours.
10. Waimea Canyon: This stunning canyon on Kauai is often referred to as the "Grand Canyon of the Pacific" and offers breathtaking views of the red rock formations and lush greenery.
How can I get around the Hawaiian Islands?

Getting around the Hawaiian Islands can be done in a variety of ways, depending on your preferences and budget. Here are some options to consider:
Car rental: Renting a car is a popular way to get around the islands, especially if you want to explore at your own pace. Most major car rental companies have locations at the airports on each island. Keep in mind that traffic can be heavy in some areas, so plan accordingly.
Public transportation: The bus system on each island is run by the Hawaii Department of Transportation and is an affordable option for getting around. However, buses may not run as frequently as you would like and may not take you to all of the destinations you want to visit.
Taxis and rideshare services: Taxis are available but can be expensive, especially for longer trips. Rideshare services like Uber and Lyft are also available on most islands.
Bike rentals: If you prefer a more eco-friendly mode of transportation or want to explore at a slower pace, bike rentals are available on some islands.
Guided tours: If you prefer not to drive yourself or want a more immersive experience, guided tours are available for many popular attractions on each island.
Inter-island flights: If you plan on visiting multiple islands during your trip, flying between them is often the most convenient option. Several airlines offer flights between the islands with varying schedules and prices.
No matter how you choose to get around, be sure to plan ahead and make reservations if necessary, especially during peak travel seasons when availability may be limited.
What activities are available on the Hawaiian Islands?

The Hawaiian Islands offer a wide range of activities for visitors to enjoy, from outdoor adventures to cultural experiences. Here are some popular activities to consider when visiting Hawaii:
Snorkeling and Scuba Diving: Hawaii is home to some of the world's most beautiful coral reefs and marine life. Visitors can explore these underwater wonders through snorkeling or scuba diving tours.
Surfing: Hawaii is known for its world-class surf breaks, making it a popular destination for surfers of all levels.
Hiking: Each island offers a variety of hiking trails, ranging from easy nature walks to challenging treks through rainforests and volcanoes.
Zip-lining: For thrill-seekers, zip-lining tours offer an exciting way to experience Hawaii's natural beauty from above.
Luau: Attending a traditional Hawaiian luau is a great way to experience the culture through music, dance, and food.
Whale Watching: During the winter months, humpback whales migrate to Hawaiian waters, offering visitors the opportunity to see these magnificent creatures up close on whale watching tours.
Helicopter Tours: A helicopter tour provides a unique perspective of Hawaii's stunning landscape and allows visitors to see areas that are inaccessible by foot or car.
Beach Activities: With miles of beautiful beaches, visitors can enjoy activities such as swimming, sunbathing, paddleboarding, kayaking, and more.
Cultural Sites: Hawaii has a rich cultural history that can be explored through visits to historic sites such as Pearl Harbor or ancient Hawaiian temples like heiaus.
Golfing: With over 70 golf courses throughout the islands, golf enthusiasts can enjoy playing on courses designed by some of the world's top architects while taking in breathtaking views of the ocean and mountains.
These are just some examples of the many activities available on the Hawaiian Islands. No matter what your interests may be, Hawaii has something for everyone to enjoy.
Are there any special events or festivals in Hawaii?

Yes, there are many special events and festivals in Hawaii throughout the year. Here are some of the most popular ones:
Merrie Monarch Festival: This festival is held annually in Hilo on the Big Island and celebrates Hawaiian culture through hula dancing competitions.
Honolulu Festival: This festival is held annually in Honolulu and features cultural performances, a parade, and fireworks.
Kona Coffee Festival: This festival is held annually on the Big Island and celebrates Kona coffee with tastings, farm tours, and cultural events.
Maui Film Festival: This festival is held annually on Maui and showcases independent films with screenings under the stars.
Hawaii Food & Wine Festival: This festival is held annually on multiple islands and features culinary events with renowned chefs from around the world.
Aloha Festivals: These festivals are held annually on multiple islands and celebrate Hawaiian culture with parades, music, dance performances, and food.
Vans Triple Crown of Surfing: This surfing competition series is held annually on Oahu's North Shore during the winter months when waves are at their biggest.
These are just a few examples of the many special events and festivals that take place in Hawaii throughout the year. Visitors can experience Hawaii's rich culture, food, music, and sports while enjoying these unique events.